Philadelphia, PA – Neuralert Technologies has announced that its lightweight, non-invasive wristband device that automates stroke detection and alerting, has been selected for TIME's List of the Best Inventions of 2022. TIME revealed its annual list of the Best Inventions November 10, featuring 200 extraordinary innovations changing our lives today.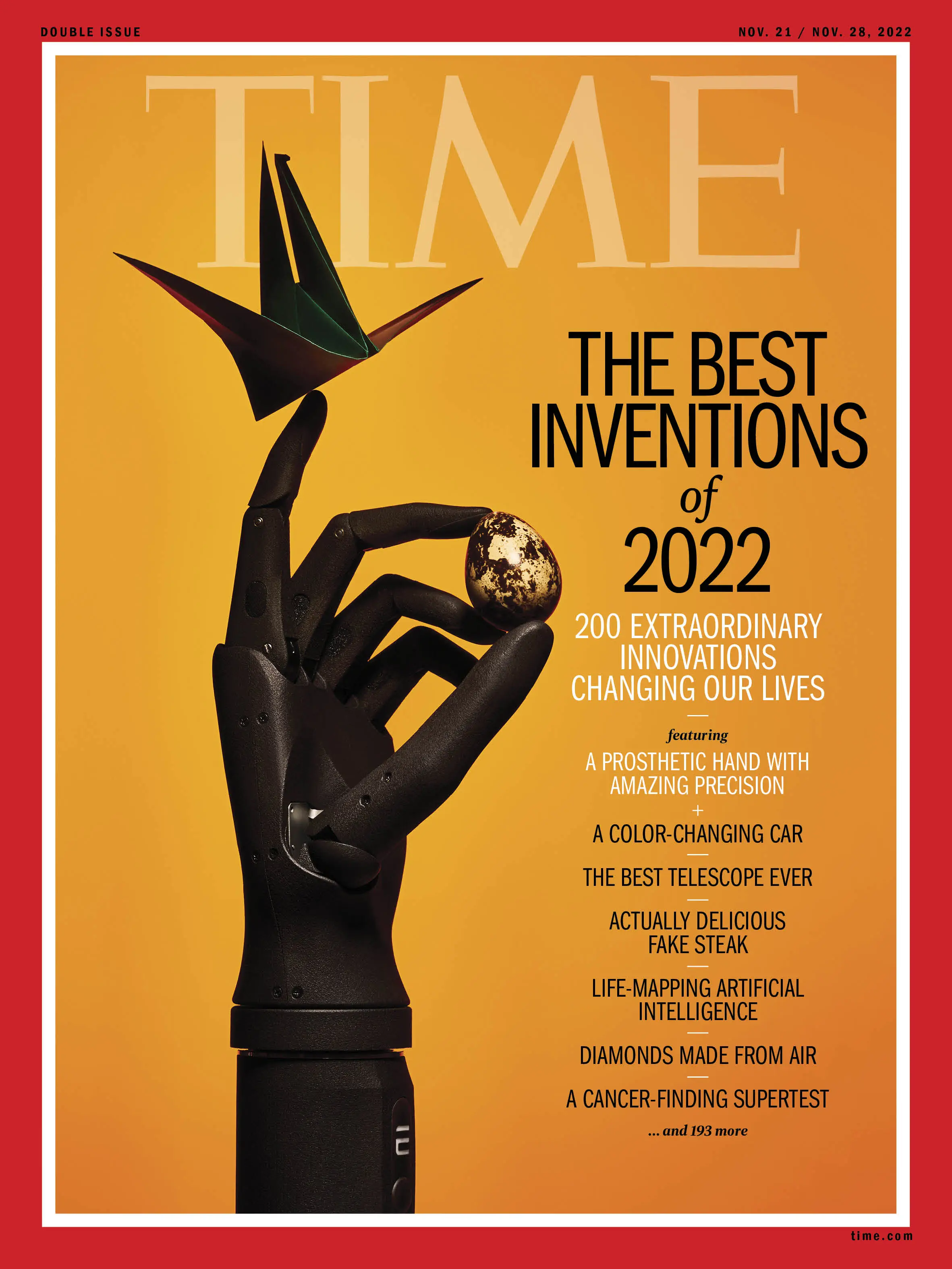 One of the hallmark indicators of stroke is asymmetrical arm movement (e.g., weakness, neglect or less movement on one side). Neuralert's stroke detection device can identify the onset of asymmetric movement in as little as fifteen minutes, even if the wearer is asleep. The device requires no time-wasting baseline development, significantly speeding stroke detection, assessment, and treatment; which can saves lives, improve outcomes, and help patients to continue to live full and independent lives.
"We are honored that the correspondents and editors at TIME have chosen our stroke detection device for its List of the Best Inventions of 2022," said Eric Corkhill, CEO, Neuralert Technologies. "Our mission is to end the devastation caused by a stroke that is not detected in time for effective treatment. Neuralert is the first, non-invasive, continuous wearable monitor that automates stroke detection, and will lead to more patients getting proven treatments, faster."
Of the new list, TIME's editors write, "The result is a list of 200 groundbreaking inventions (and 50 special mention inventions)—including life-mapping artificial intelligence, diamonds made from excess carbon in the air, and the most powerful telescope ever—that are changing how we live, work, play, and think about what's possible."
"We are thrilled that the Neuralert device made it to TIME's List of the Best Inventions of 2022." said Steven Messé, MD, Neuralert Co-Founder. "Our device represents a breakthrough in technology that offers significant advantages over current alternatives. Stroke is a terrible disease which causes death and major long-term disability, so being able to detect it at a stage when it is most treatable is incredibly exciting, as there will be a tremendous benefit for both patients and their families."
One out of four people living today will have a stroke, making it the number one cause of long- term, severe disability and the number five cause of death. Neuralert's mission is to accelerate the treatment for stroke via faster detection and automated alerting. Recent advances in treatment have led to improved outcomes from stroke–but only if discovered in time. Delays in stroke identification result in lower likelihood of receiving time critical treatment resulting in poorer outcomes and even death. The Neuralert device constantly monitors for stroke and automates an alert resulting in a faster stroke detection process than manual methods used today. It has undergone rigorous studies which have shown that the device is able to detect stroke in as quickly as 15 minutes. Reduction in stroke detection time will save patient lives, improve outcomes, and reduce hospital costs and liability.
See the full list of TIME's Best Inventions of 2022 at time.com/best-inventions-2022.
About Neuralert Technologies
Founded in 2019 as a spin-out from the University of Pennsylvania, Neuralert Technologies' mission is to transform the method of monitoring for stroke symptoms in hospitalized patients. By combining lightweight, non-invasive, wearable devices with a patented algorithm, the Neuralert system constantly monitors patients for stroke symptoms and automatically alerts hospital staff when detected. Neuralert's device speeds treatment, saves lives, and improves outcomes. Neuralert Technologies is headquartered in Philadelphia, Pennsylvania.