Neuralert's Mission is Life-Saving Stroke Detection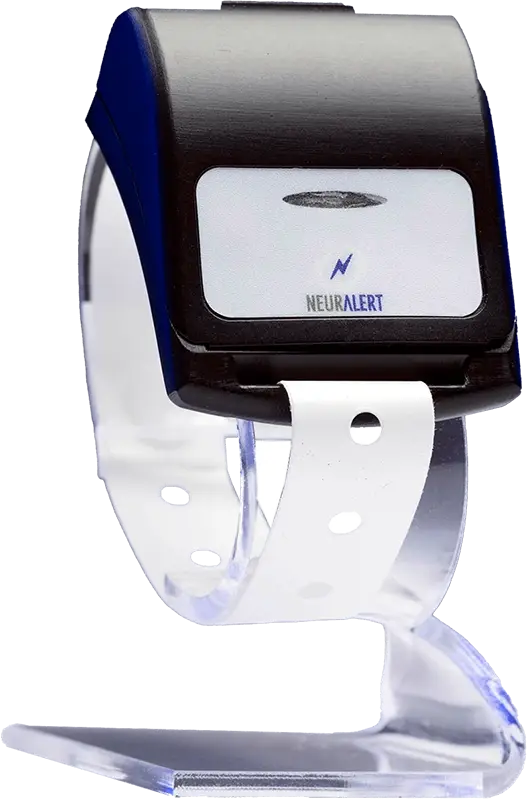 1 in 4 people living today will have a stroke, making it the #1 cause of disability and the #2 cause of death
Up to 17% of all strokes happen to patients already in the hospital resulting is death or long term disability
The majority of in-hospital strokes are not detected for several hours
Stroke is treatable…if detected in time.
It is Neuralert's mission to create a product that continuously monitors for stroke symptoms and automatically generates alerts to speed treatment.
Neuralert is the first lightweight, non-invasive, wearable stroke detection system that continuously monitors for stroke and automatically sends an alert. Neuralert's rapid stroke detection will save millions of people from either death or a life of disability.
Here's how.
Neuralert's 3-step Process
Automated Stroke Detection and Alerting
Neuralert combines wearable sensors, a patented algorithm, and automated alerting software.
Continuous Monitoring
Neuralert wristband sensors are lightweight and non-invasive. They continuously monitor for asymmetry in arm movement which, like face drooping or speech slurring, is one of the three hallmark indicators of stroke. Arm asymmetry is the most common symptom of the most damaging strokes and is the primary monitoring method used in hospitals.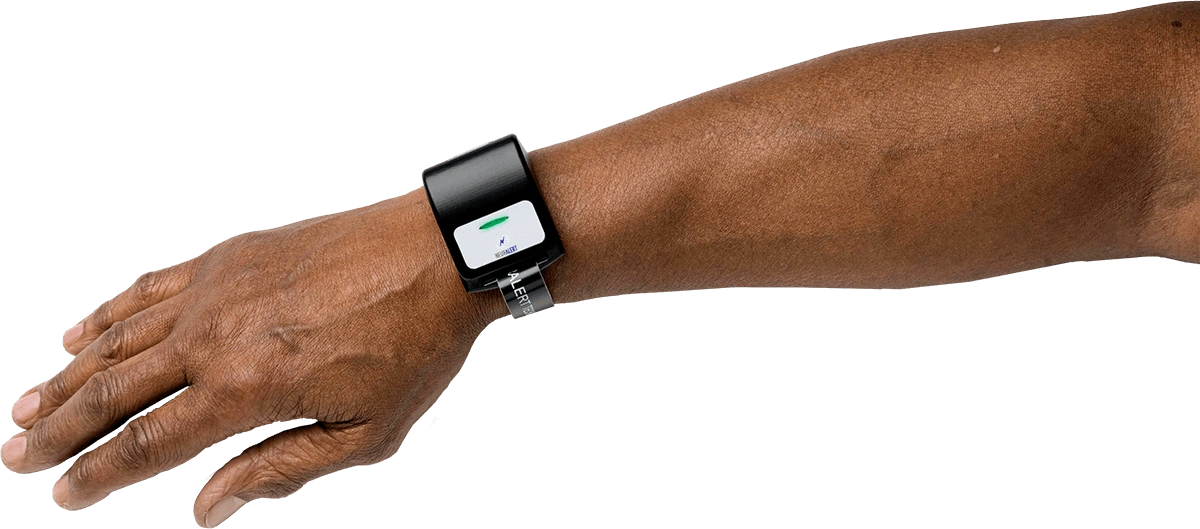 Patented Analysis
The bands send data to our patented cloud-based algorithm, which quickly and accurately analyzes the data for stroke symptoms.
Proprietary Alerting
When the algorithm determines the asymmetry is caused by a stroke, the system immediately generates an alert—a secure, text-based sent to the nursing staff on their mobile device.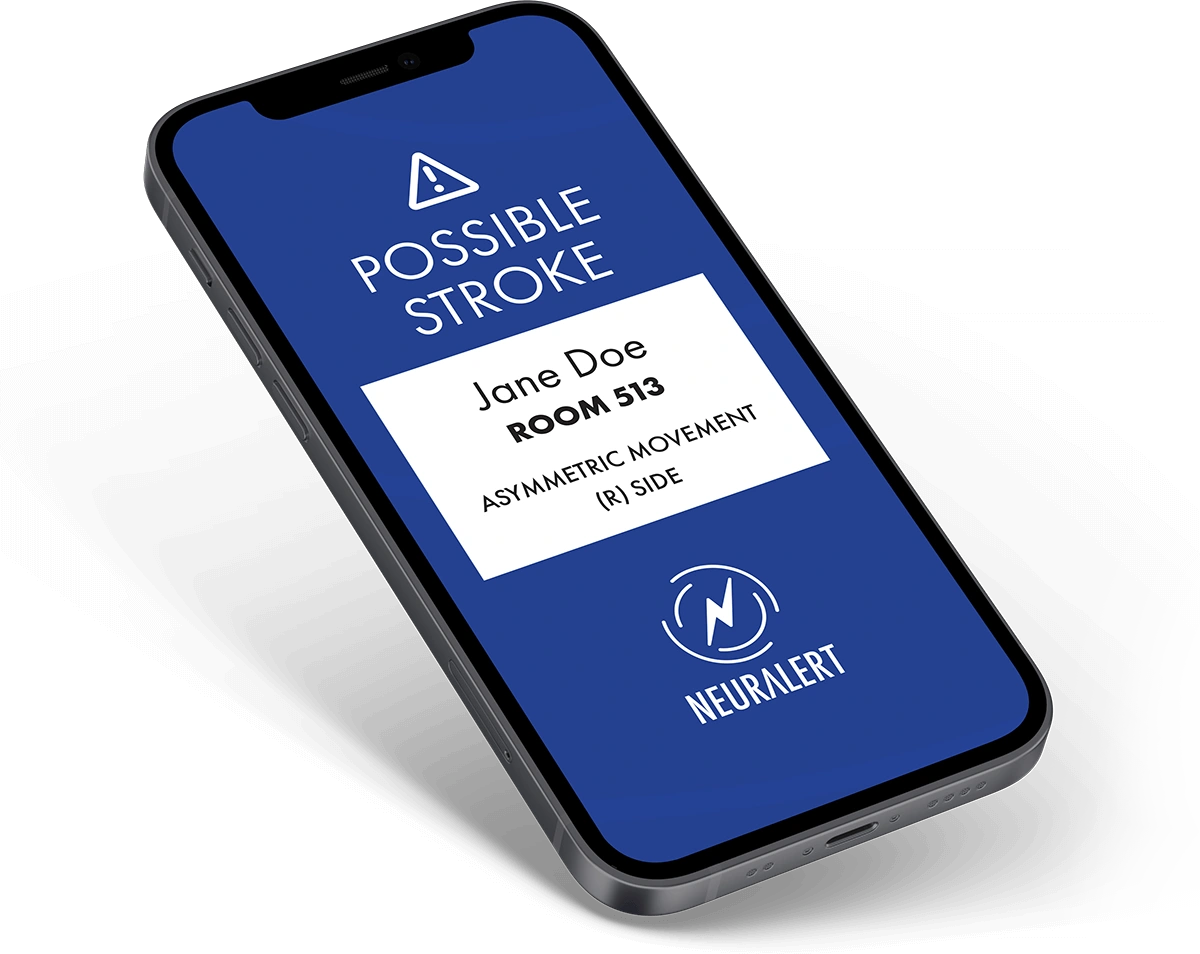 The "Secret Sauce" is our Algorithm
Using arm asymmetry for stroke predictor isn't new, but previous efforts have failed because of unacceptable false alarm rates. Too many false alarms and the technology will be rejected by clinicians.
"Normal" arm asymmetry versus stroke asymmetry
Lots of things cause "normal" arm asymmetry common including:
Right or left hand bias
Sleep or wake status
Eating or talking on the phone
Movement impairing IVs, or telemetry wires
Neuralert's algorithm models out and removes normal causes of asymmetry and focuses only on stroke based asymmetry. The result is a system that has a false alarm rate of only 1 per patient per day. This false alarm rate is highly acceptable to clinicians.
Neuralert Performance
The Neuralert algorithm has been under development for more than 10 years and has now been tested over the past five years on over 400 non-ambulatory patients at the University of Pennsylvania Health System.
Two separate prospective case-control studies have been peer-reviewed and published and prove Neuralert's ability to detect stroke in as little as 15 minutes, 95% of all strokes in 60 minutes, with a median false alarm rate of only 1 per patient per day.
Neuralert's stroke detection ability is significantly better than the current standard of care found today in hospitals, where stroke detection is a completely manual process.
Multiple peer reviewed papers including a study conducted at Penn, show that less than 50% of in-hospital strokes are detected within 5 hours.
That's right…less than half within 5 hours.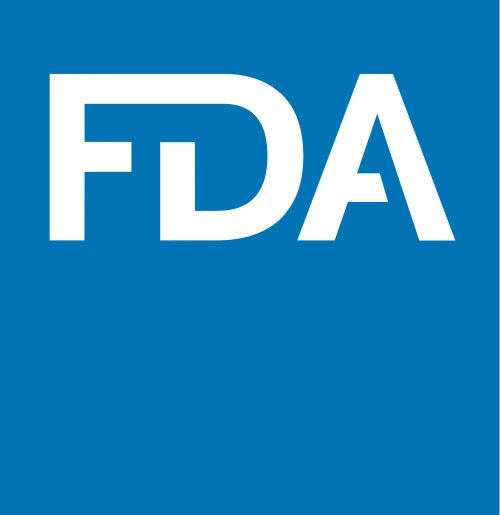 That's why Neuralert was designated by the FDA as a Breakthrough Technology in July 2021.
The Breakthrough Devices Program aims to speed development and assessment of devices that promise a more effective treatment or diagnosis for a life-threatening or irreversibly debilitating conditions.
Companies benefit from additional agency feedback during the premarket phase.
Invest in Neuralert
Join our mission to end the devastation caused when a stroke is not detected and treated in time.